What's New
Summer 2018 Pint Glass Offer
May 2018
This year, Regalzone have some special offers on flexible plastic pint glasses that we hope will be useful for wholesalers that take other types of plastic glasses. If you are a wholesaler buying pint glasses by the pallet, please take a look at our complete range here and contact us to see if we can save you money.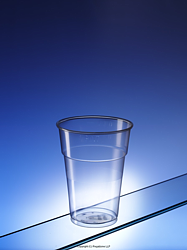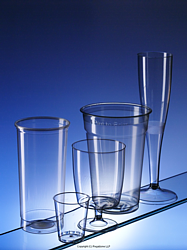 IML Reusable Event Cups And Blow Moulded Wine Glasses
April 2018
Regalzone is very excited to be able to offer this superb range of In Mould Label (IML) event cups in the UK. We are also in a position to offer blow-moulded wine, champagne and gin glasses for the first time.
IML Cups: These reusable tumblers have full wrap branding with nearly 100% coverage and photo-realistic graphics. This enables drinks brands and events to offer amazing imagery onto cups that users will want to buy and keep. The image is created on a film that is inserted in to the mould before the plastic is injected and the cup is made. The process is called In Mould Labelling.
Not only are the branding opportunities amazing but, because these cups are reusable, they are inherently environmentally friendly.
Blow Moulded Wine Glasses: Lovers of wine appreciate the shape of a wine glass as integral part of the experience of drinking wine. However, most of the plastic wine glasses available up to now lack the true bowl shape of a glass-made wine glass. This is because traditional manufacturing techniques do not allow the rim to be narrower than the bowl itself. Blow mouldeding solves this problem. Made from polycarbonate, blow moulded unbreakable wine glasses are visually identical to real glass but they are, of course, unbreakable.
For the complete range of IML click here. For the complete range of reusable glasses, including blow moulded glasses click here.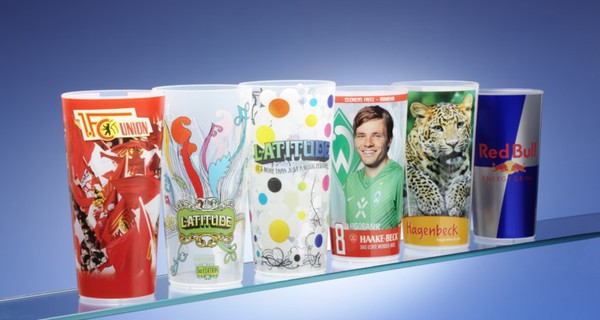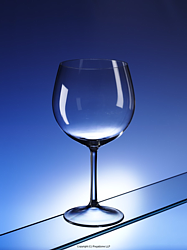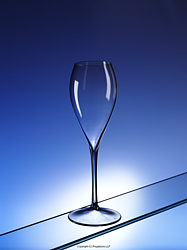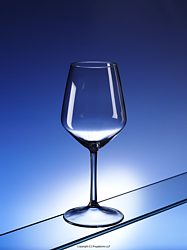 Brandable Cup Carriers
March 2016
We are really pleased to be able to offer this really useful cup carrier. As you can see from the picture, it enables the four pint-glasses to be carried with ease and would be a popular souvenir item to purchase at busy event bars.
They can be digitally printed and delivered quickly in volumes as low as fifty.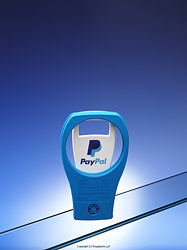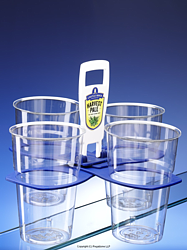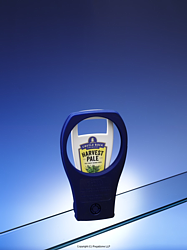 Nipco Announce a New Range of Polycarbonate Plastic Glassware
February 2016
Regalzone has been working closely with Nipco since 2009 and was the first to make their stylish Italian designs popular in the UK.
The new range includes a 300ml stemless wine glass, a 400ml tumbler, a new champagne flute and a new wine glass.
The glasses have a non-traditional feel to them and have been designed to appeal to brands and venues with similar styles.
Coming soon…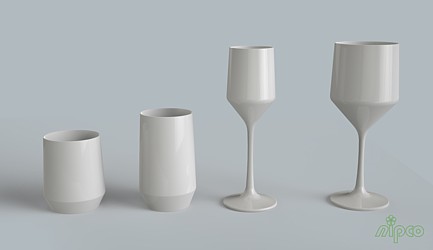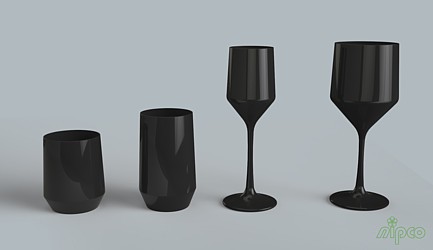 ISAP Introduces a New Range of Soft-Colour Cups, Plates and Glasses
February 2016
In addition to the range of brightly coloured plastic cups already available from ISAP through Regalzone here, ISAP have just launched a range of tableware in a softer pallet. The Festaioli Elite range includes matching plates, trays, cups and bowls in Aqua Marine, Coral, Slate, Wisteria, Ivory and Pistachio. As a brand new range, we have no UK distributors for this product at the time of writing and we would be delighted to hear from potential resellers. Please download the Festaioli catalogue here. Please enquire for more details.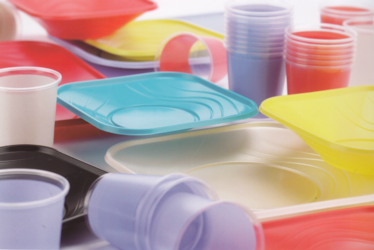 Regalzone and RB Drinks in Distribution Partnership
September 2015
Regalzone is delighted to be able to stock and make available RB Drinks' range of polycarbonate glassware to our distributors in the UK.
What we love about RB Drinks is the quality. Made from the highest grade of polycarbonate, plastic glasses made by RB Drinks have an amazingly glass-like quality that will resist dulling and scratching far longer than most others. In addition, the shapes and styles are delicate and attractive like quality glassware should be.
Finally, RB Drinks' glasses are priced to allow you to choose a better looking and better performing glass without hurting your competitiveness.
View the range of RB Drinks glasses that Regalzone hold in stock here.