Printed / Branded Plastic Glasses
Plastic glasses are a fantastic branding opportunity. With each glass costing just a few pennies to print, it makes sense to use them for marketing and promotion.
This article is a general guide to printing plastic glasses and explains some of the options that may be available to you. As specialists in plastic glasses, Regalzone enjoy being able to offer help and advice and we would be pleased to spend some time with you discussing how to achieve your objectives. If you become one of our clients, our help and advice will be available from the outset through to the event itself.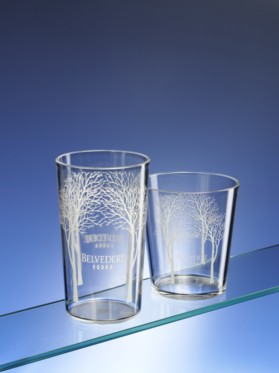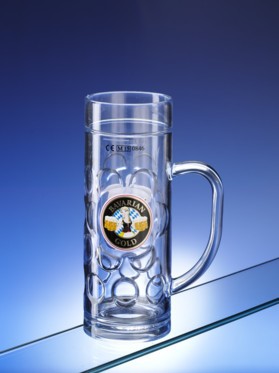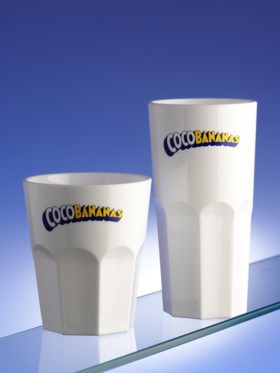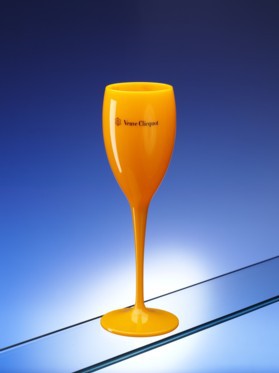 Getting value from printed plastic cups and glasses
It sounds obvious, but you should only go to the expense of getting your marketing message printed onto the plastic glasses if they are going to be seen. Ask yourself if users are likely to walk around with the glasses? Will the press and TV be there? Do you need to do something different to stand out? Do you want to involve the plastic glasses in a competition? Print a QR code? Maybe the best solution is reusable souvenir-type cups that get taken home where their value is extended well beyond the life of the event.
If you have got an idea, please call us. We would like to help you put your plan into action.
What are the minimum quantities?
If you have got anything printed before you will know that a significant proportion of the cost is in the set-up (origination). These are fixed costs that are the same regardless of whether you print one glass or one thousand glasses. Put simply, the more you print, the cheaper each unit will be.
If you have events throughout the year, our advice is to plan for the total quantity and get as many of them printed in one batch as storage will allow. Printing small batches for delivery is not cost effective. We suggest asking for a quote for the highest and lowest numbers you think you will need. This will give you a guide as to how the price changes and this will help you make the decision on the final quantity.
Regalzone has a minimum order value of £500 and is optimised to deliver printed plastic glasses in pallet quantities. If that sounds like more than you need, we can still offer advice and suggest partners that are a better fit to your needs.
What are the lead times?
The cheapest printed plastic glasses are printed in line at the point of manufacture: On a single production line, cups are formed, printed, packed and palletised on a single robotised production line with minimal human intervention. The unit costs are low but to take advantage of this you will need to contact us seven weeks before you need the cups and commit to at least 50,000 pieces.
There are not many users that can take advantage of the above and the glass types printed this way are restricted to disposable tumbler shapes. It is more common to employ post-production printing techniques that involve pad and screen printing. While more expensive unit-for-unit, these methods are faster, more flexible, and more suited to smaller volumes. In fact it is the only way to print stemmed plastic glasses. We suggest contacting us at least four weeks before you require delivery.
Is your event is next week? Please call us. There may still be something we can do.
How many colours?
You can get plastic glasses printed in one, two and three spot colours, or full colour.
Spot colour is when the colours are non-tonal (solid, like the Tesco logo for example). Full colour is needed for when the colours are blended and toned (as in a photograph for example). Full colour is sometimes referred to as 'four colour' because full colour uses Cyan, Magenta, Yellow, and blacK (CMYK).
Printing in one colour is nearly always cheaper than printing multi-colour.
How many positions?
Do you want a print on one side, or both sides? Or do you want a continuous 'full wrap' print all around the glass?
The large fully automated factory-based printing machines can do all above combinations for the same cost. However, post production printing requires additional processes for each extra colour and position, so the more complicated your print, the more expensive each glass will be.
Printing in one position is usually cheaper than printing multi position.
Full wrap printing
Printed paper cups are manufactured by printing the board before the cup is cut and stuck together. This means that 100% coverage is the natural way of things. Plastic cups and glasses are manufactured in completely different way which makes full coverage less easy. There are solutions though. Please call us for advice.
Frosting and engraving
We are often asked if plastic glasses can be engraved or frosted like real glasses. Plastic melts at a lower temperature than glass so laser engraving is not possible. Frosting on real glass is achieved through acid etching and this is not possible with plastic. However a smart facsimile of frosting can be achieved by using a translucent silvery white ink.
What to do next
If you have already considered what you want to achieve, the next step is to make it happen. You may want to get some samples, quotations and evaluate suppliers before making a commitment.
Before you begin, here is a list of questions we hope you will find useful:
What style of glass does the drink that serving require? Consider shape and size.
How many am I going to need? We know this is sometimes a difficult question to answer, so we suggest starting with three quantities: a lower, a median, and a higher quantity.
Does the venue have any rules on materials that I need to observe?
Is my artwork ready? If not, what guidance can I give on what it will look like? Artwork usually needs to be delivered in a colour separated vector format.
On what day do my glasses need to be delivered?
Does my delivery point have any special requirements? Timed deliveries and restricted pallet sizes are good examples of extra costs that are easy to overlook.
We hope you have found this article a useful. If we can help further, please feel free to call us. We are happy to help: +44 1753 662666.